I love Ireland, I just spent another beautiful Christmas there. A famous Irish poet William Butler Yeats wrote: And I shall have some peace there, for peace comes dropping slow
Over the last 20 years changes to social attitudes and sexual habits have also come dropping slow in
Ireland. Radical changes have transformed their laws on contraception, divorce, abortion and same
sex marriage. This sea change required a complete rethink of the role of the Catholic church in all
walks of Irish society.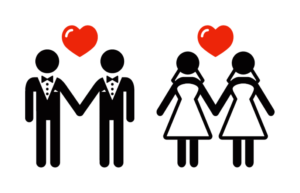 In 2015 Ireland became the first country in the world to approve Same Sex Marriage with a vote of the people. The referendum resulted in 62% Yes and 38% No for the wording Marriage may be contracted in accordance with law by two persons without distinction as to their sex.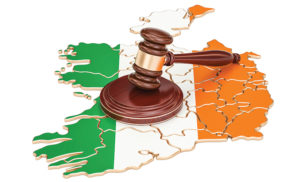 Abortion was introduced following a referendum last year but only after three previous referenda in 1983, 1992 and 2002 failed to vote yes for even very limited abortion. It was a long difficult struggle to get the law changed. Abortion can be a very difficult decision for a woman depending on her own personal circumstances.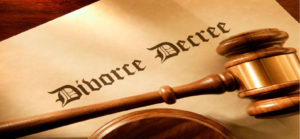 Introducing divorce took a first referendum in 1986 and second referendum in 1995 that allowed divorce after four years of separation. A new referendum is planned for 2019 to reduce the waiting time for a divorce from 4 to 2 years. The idea behind this is that a couple could change their mind within that two year period.
But the story of how Ireland finally agreed the use of contraception and condoms is the best example
of how change came dropping slowly in Ireland.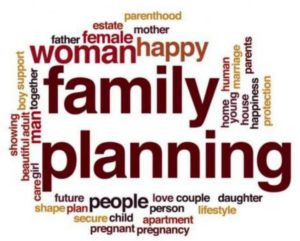 From 1935 to 1978 it was illegal to sell or to import contraceptive devices including condoms and pills into what was often referred to as Catholic Ireland. In early 1971 Senator Mary Robinson (who would later become president) attempted to introduce the first bill to change this situation but the government would not even allow a reading of it.
One hundred and sixty five kilometres away in Belfast Northern Ireland, which was part of the UK, anyone could buy condoms. On 22 May 1971 a group of Irish feminists travelled to Belfast on what become known
as the Condom or Contraception Train. They were photographed returning to Dublin waving condoms, with handbags stuffed with contraceptives, making their own statement that the law regarding contraceptives was an ass
In 1979 the Health (Family Planning) Bill was introduced by then Taoiseach Charles Haughey. This bill
limited the provision of contraceptives to "bona fide family planning or for adequate medical reasons".
Contraceptives could only be bought with a medical prescription obtained from a practising doctor.
The bill allowed for the importation, in personal luggage, of limited quantities of contraceptives required by a traveller for his own use. Charles Haughey claimed that this new law was "an Irish solution to an Irish problem"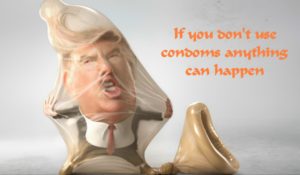 -The Health (Family Planning) (Amendment) Act, 1985 liberalised the law by allowing condoms and spermicides to be sold to people over 18 without having to present a prescription, but only from specified outlets. Slot machines or general public outlets were not allowed to sell condoms Six years later these restrictions were still the law of the land in Ireland. The Virgin Megastore, a music store, decided that the law was an ass and decided to permit the Irish Family Planning Association to sell condoms to those people who needed them – young people in its Dublin store.
In one of the most ridiculous cases ever in an Irish court, the sale of a single condom in Dublin in 1991 led to a prosecution which ended with IFPA/Virgin Megastore being fined £400. On appeal, that fine was increased to £500, with the judge commenting that he was letting the accused off lightly. And it got worse. The law as it then stood meant that each further condom sale would attract a fine of £5,000, with an additional fine of £250 for each single day condoms continued to be sold, with possible imprisonment on top of all that.
Public anger finally forced politicians to take action. As the government debated the changes, Catholic Church leaders railed against them, warning that increased access to contraceptives would encourage the moral decay of Ireland, leading to more illegitimate children and increased rates of abortion and venereal disease. The Catholic archbishop of Dublin claimed the legislation would send Ireland down a "slippery slope of moral degradation."
New laws removing the restrictions on contraceptive availability were passed in 1993 and contraception finally became widely available after a long hard struggle.
For me sex has always been an important part of living life to the full. Now I am delighted I can help
by putting my experience to good use as a sex therapist. Ireland has shown that changing attitudes
changes laws, which in turn changes lives.
Their new open-minded outlook on sex and sexuality has:
❖ helped gay men and women who are now allowed to marry and live normal lives together,
❖ given a second chance to couples whose marriages had broken down,
❖ allowed women to take control of their bodies regarding their physical and mental health,
❖ thought adults to plan their families and live happier lives inside and outside marriage,
❖ encouraged people to enjoy sex without the worry of unwanted pregnancy.
My final little bit of advice to you in this blog is remember that using condoms saves lives by
protecting against sexually transmitted diseases.
So be safe and be happy.
Love and kisses to all my friends and followers
Monique