Viagra is the most popular treatment for men who suffer from erectile dysfunction, a medical condition which leaves them with difficulty getting an erection or keeping it long enough for sex. This is also known as ED or impotence. It happens when not enough blood flows to the penis, preventing an erection.
ED is not all in your head. It's not just a part of aging that you have to accept. It's a real medical condition, so it should be addressed like one. If you think you have ED symptoms, you should first talk to a doctor. In many cases they will prescribe Viagra or a similar drug as treatment.
Sildenafil is the medical name for the active ingredient in Viagra tablets. The patent for Viagra held by the drug company Pfizer expired in June 2013. Since then a number of licensed brands of sildenafil have become available from various pharmaceutical manufacturers. These companies market sildenafil branded by their company names, e.g. Sandoz sildenafil, Mylan sildenafil, Accord, Actavis, Ajanta, Pfizer, Teva, Torrent, Zentiva

A doctor, nurse or qualified sex therapist will advise on best practice for the use of Viagra as this will vary from person to person depending on medical health both mental and physical, age and other factors. Men with heart problems, diabetes or other medical conditions should get proper medical advice if considering using Viagra.
Viagra is one of the few drugs that has a website https://www.viagra.com specifically dedicated to itself
Viagra comes in three doses  

For most men, the recommended dose is 50 mg. Based on effectiveness and toleration, the dose may be increased to a maximum recommended dose of 100 mg or decreased to 25 mg. The maximum recommended dosing frequency is once per day. Be sure to tell your doctor or sex therapist about all of the medications you take and any other medical conditions as your dose may need to be adjusted.
In most cases. Viagra takes effect within 30 minutes and will be active within the body for 24 hours. It works by relaxing your blood vessels and increasing the blood flow to your penis. According to a recent study, two out of three men who experienced erectile problems reported that taking a PDE-5 inhibitor such as Viagra improved their erection.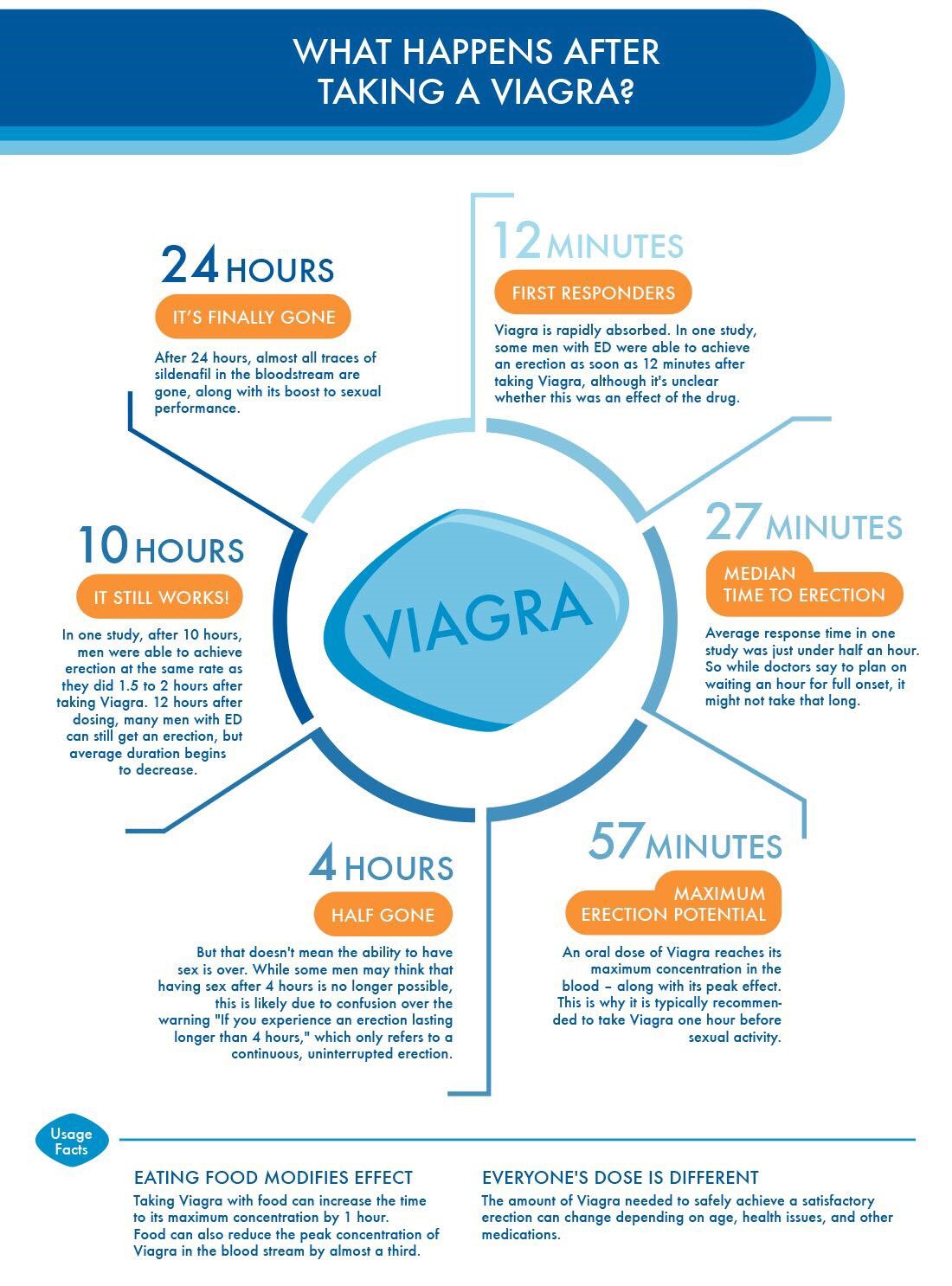 Viagra works day and night in your body, waking or sleeping, but an erection also requires normal sexual arousal. When this happens a sexually active man should get as much as 2 to 5 strong erections so it is advisable to take your tablet as early as possible.
Viagra increases both the frequency and the intensity of your erection as can be seen from the chart below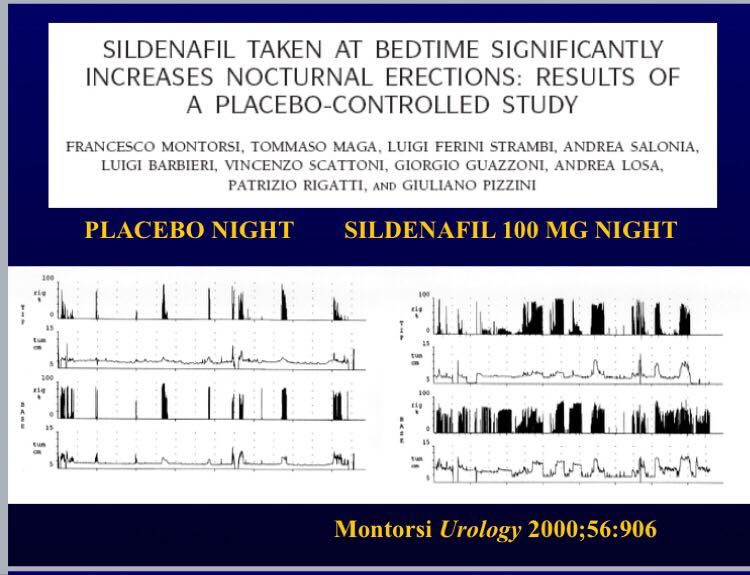 Can Viagra be taken with alcohol?
Alcohol is one of the reasons why you might be experiencing erectile dysfunction. Although alcohol may help you overcome anxiety, it can also take a toll on your sexual performance.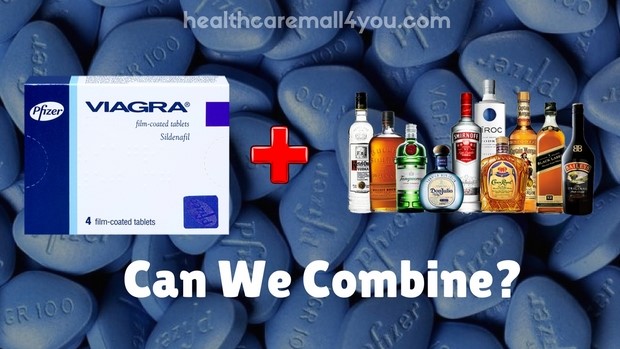 Drinking alcohol decreases the blood which stays within your penis, which makes it harder for you to get an erection. If you're taking Viagra because you have had erection problems in the past, you should avoid alcohol.
In addition, alcohol and Viagra can interact. Viagra lowers your blood pressure, as does alcohol. If your blood pressure level gets too low, you may experience dizziness, light-headedness, fainting, headache and even heart palpitations. Having these Viagra side effects isn't just potentially dangerous – it also certainly doesn't improve your sexual performance.
It is important that you limit your alcohol intake while you are taking Viagra but it is safe to enjoy a small amount of alcohol, such as 2 – 3 units – so there's is nothing wrong with having a glass of wine or one beer.
Risks of Online ED Drugs
The proper place to buy Viagra is in a pharmacy with a prescription. There are hundreds of sites online offering Viagra or similar products but they are not always what they seem. Many contain entirely different medicines, such as the antibiotic metronidazole and the fertility drug clomiphene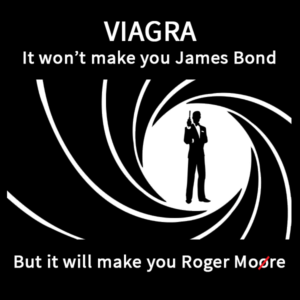 Even if a drug contains the right medicine, it may not be the right dose. When samples of 100-milligram Viagra tablets purchased online were tested, only 10% were even close to the advertised strength. By some estimates, more than half of all ED drugs sold online are fakes. Some of these drugs include ingredients you wouldn't want to put in your body — things like talcum powder, paint, and printer ink.
So be aware that when you buy from an unknown company, you run the risk of getting counterfeit medicines
Be sure you get your Viagra from a verifiable source, get medical advice regarding it's proper use and limit its use to avoid the danger of becoming dependent or even addicted to it.
Always remember you are dealing with a drug which can greatly improve your sex life but which must also be treated with caution and respect.
Never be afraid of a new experience and remember a great sex life is an important part of being happy
Love and kisses
Monique xxx