Trichomoniasis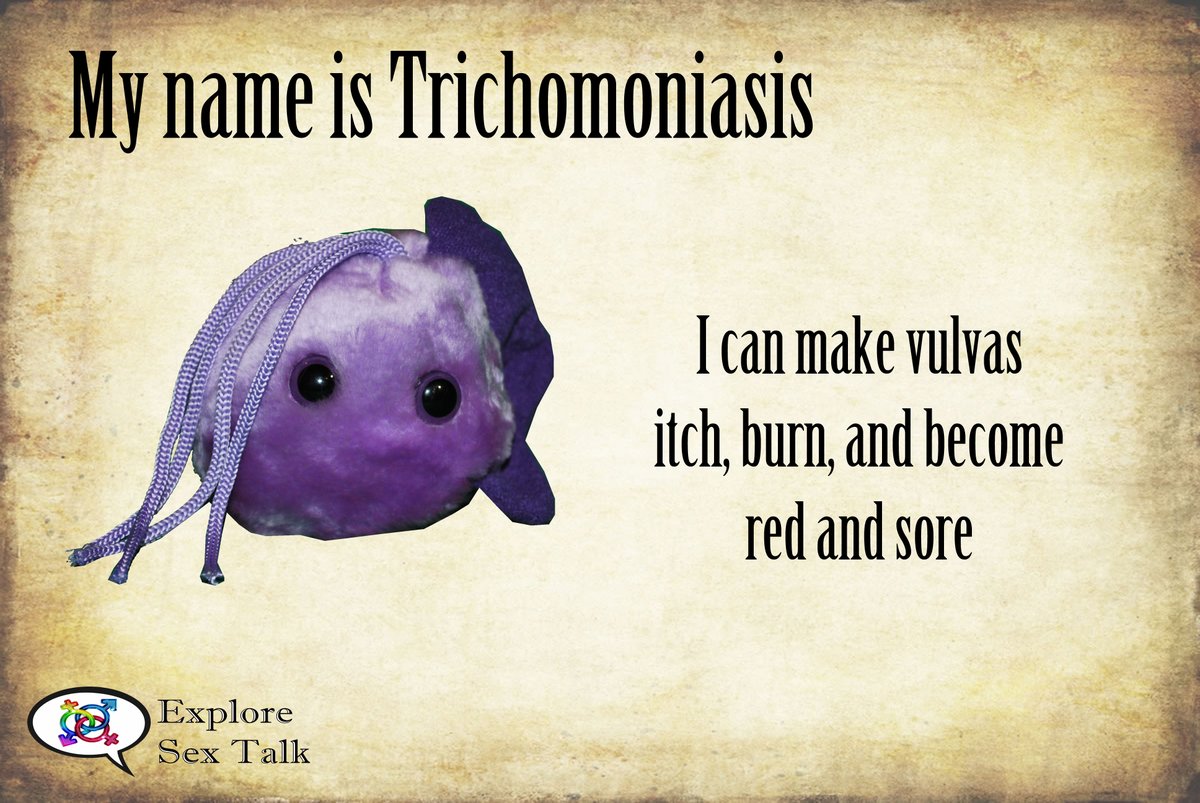 Trichomoniasis is a sexually transmitted infection commonly called 'trich'. Males and females can get trichomonas, but it is more commonly found in females.
Trichomoniasis is passed on through unprotected vaginal sexual contact.
Often people do not notice any symptoms. When there are symptoms, they usually start within 4 to 28 days after getting the infection. In some cases, it can take months for symptoms to appear.
Common symptoms in females include vaginal itching with redness, unusual vaginal discharge and discomfort when peeing. Symptoms in males include a burning feeling while peeing, fluid from the penis or redness at the end of the penis.
To find out if you have trichomonas, you will need to get tested. For females, testing is done with a swab from the vagina. Usually you will get tested for other STIs at the same time.
Trichomoniasis can be successfully treated with antibiotics, but If you have trichomonas, you should tell anyone that you have had sex with in the past two months so that they can also be treated as a precaution.
Chlamydia
Chlamydia is the most frequently reported sexually transmitted bacterial infection in the United States. It can be contracted via oral, vaginal or anal sex.
It is estimated that 1 out of 15 sexually active teenage girls (ages 14-19) has a chlamydia infection
If symptoms appear at all in chlamydia infections, they typically manifest 1-3 weeks after exposure.
Warning symptoms for Chlamydia are often mild or even undetectable. This can result in many unknowingly passing the infection on to others. Where symptoms do appear the most common ones with women are abnormal vaginal discharge (may have an odour), pain during urination, rectal pain, discharge or bleeding or inflamed eyes. With men it can show itself as abnormal penile discharge (thick, yellow-white, milky or watery), pain during urination, rectal pain, discharge or bleeding or inflamed eyes
If the infection is left untreated, it can lead to pelvic inflammatory disease (PID). In serious untreated cases with women, chlamydia can lead to infertility and ectopic pregnancy (a pregnancy in which the embryo develops outside of the womb).
Regular health checks are important for anyone who is actively involve with more than one sexual partner.
HIV and AIDS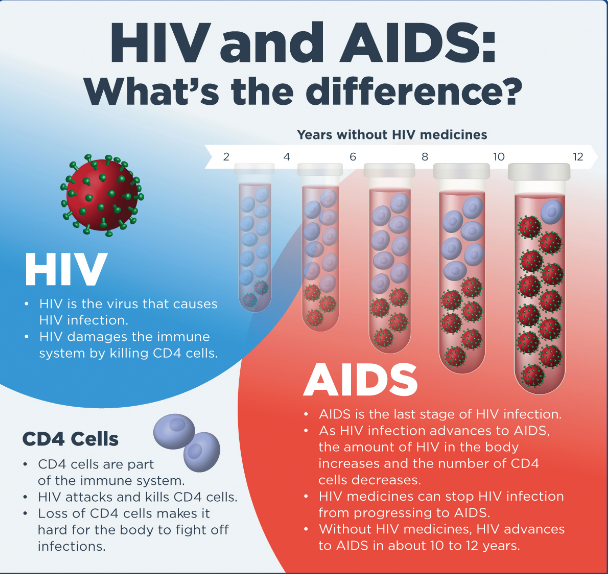 HIV and AIDS are the most serious Sexually Transmitted Diseases, even though they only come in fifth in the number of officially recorded cases.
HIV is a virus that attacks immune cells called CD-4 cells, which are a subset of T cells. AIDS is the syndrome, which may or may not appear in the advanced stage of HIV infection. HIV is a virus. AIDS is a medical condition. It is possible to contract HIV without developing AIDS. Without treatment, HIV can progress and, eventually, it will develop into AIDS in the vast majority of cases.
Anyone can be infected with HIV when there is contact with infected sexual fluids (rectal, genital, or oral mucous membranes). This can happen while having sex without a condom, including vaginal, oral, and anal sex, or sharing sex toys with someone who is HIV-positive.
Sharing and reusing syringes contaminated with HIV-infected blood is extremely hazardous among people who inject drugs.
Having sex without a condom can put a person at risk of contracting HIV and other sexually transmitted infections. Condoms should be used with every sexual act where you are unsure of your partner's medical history or if they have not had regular medical checkups.
Gonorrhea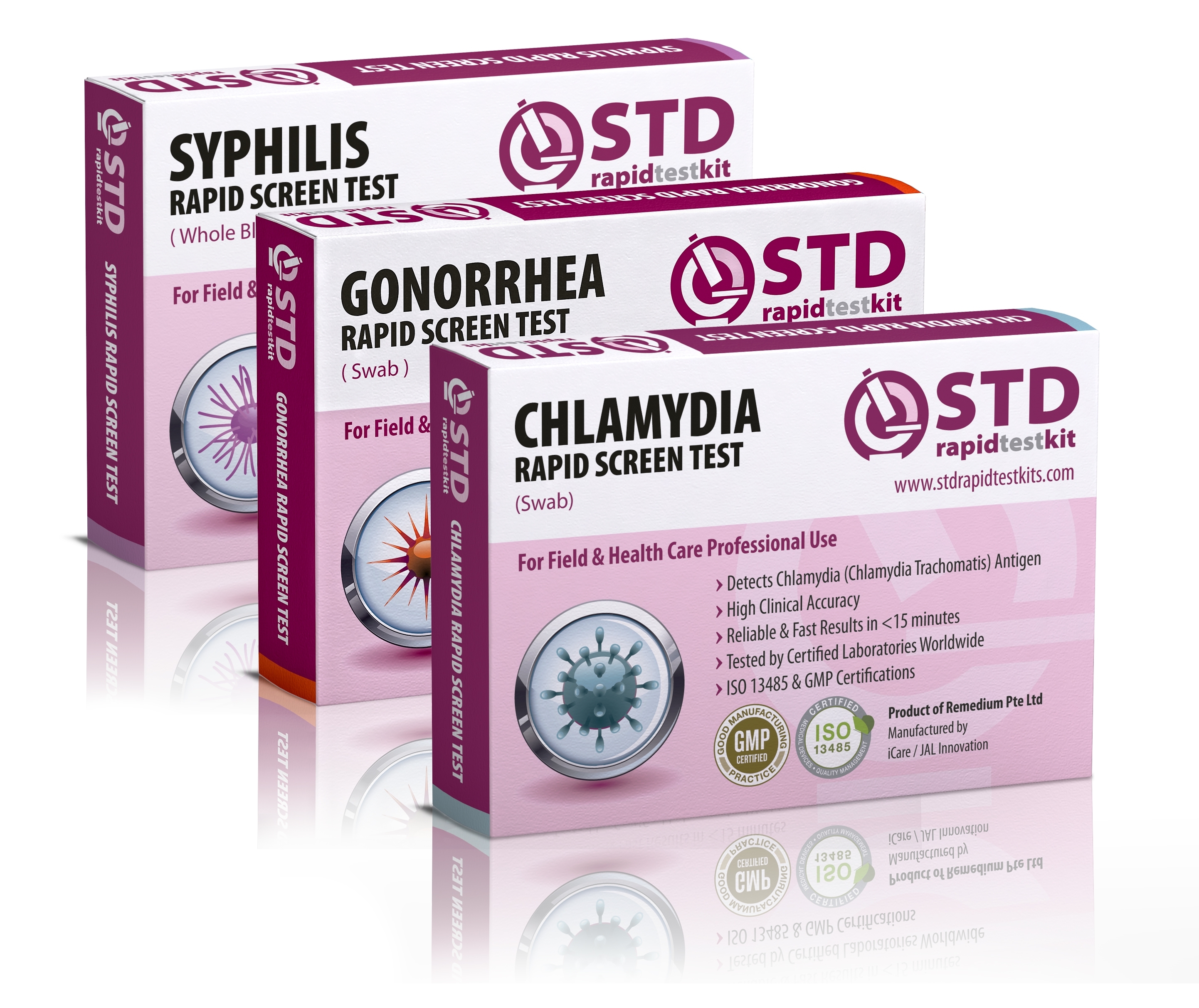 Gonorrhea is a common sexually transmitted disease, sometimes referred to as "the clap." It is caused by the bacterium Neisseria gonorrhoeae.
It not only affects the reproductive tract but can also affect the mucous membranes of the mouth, throat, eyes, and rectum. The infection is transmitted through sexual contact with an infected person involving the penis, vagina, anus, or mouth. Men do not need to ejaculate to transmit or acquire gonorrhea.
Globally, there are an estimated 78 million new cases of gonorrhea diagnosed each year.
Gonorrhea is easily treated but can cause serious and sometimes permanent complications if undetected or left untreated.
If testing proves positive for a gonorrhea infection, the individual and their partner will need to undergo treatment. This typically involves antibiotics, abstaining from sexual intercourse until treatment is complete and repeat testing to make sure the treatment has worked.
There are many and varied symptoms associated with this serious sexually transmitted disease. For men these include urethral discharge, pain in the testicles or scrotum, painful urination, eye pain or eye discharge and painful joints. For women symptoms can include painful intercourse, fever, vaginal discharge, vulvar swelling, bleeding in-between periods, heavier periods and unusual bleeding.
As with all sexually Transmitted Diseases the best means of prevention is through regular checkups, knowledge and honesty between sexual partners and the proper use of condoms where such knowledge is doubtful, dishonest or non existent.
The old adage "Never trust a man who says trust me" is not bad advice to pass on to you daughters
Syphilis
The last but by no means less important sexually transmitted disease is Syphilis. This sexually transmitted infection is caused by a type of bacteria known as Treponema pallidum.
The first sign of syphilis is a small, painless sore. It can appear on the sexual organs, rectum, or inside the mouth. This sore is called a chancre. Syphilis is only spread through direct contact with syphilitic chancres.
Syphilis can be challenging to diagnose. Someone can have it without showing any symptoms for years. However, the earlier syphilis is discovered, the better. Syphilis that remains untreated for a long time can cause major damage to important organs, including the heart and brain.
The four stages of syphilis are primary, secondary, latent and tertiary. Syphilis is most infectious in the first two stages. When syphilis is in the hidden, or latent, stage, the disease remains active but often with no symptoms. Tertiary syphilis is the most destructive to health
Primary and secondary syphilis are easy to treat with penicillin. People who are allergic to penicillin will likely be treated with a different antibiotic.
So what should you do in your sex life ?
When you watch a Porn movie , all the actors look like they are having sex like rabbits, without a condom. You can only do the same if you and your partners go to a health clinic and make a full test.
Remember you can have endless and intense pleasure, and can do the same as rabbits or porn stars, if you follow two simple rules
1          Get a medical checkup if you
have had condomless sex with random or multiple people or
have a partner who has had condomless sex with multiple people.
2        Always use a condom if you have doubts about your partner's sexual or medical history.
After that I wish you a long, active and very happy sex life.
Best wishes to all my wonderful friends and followers.
Being a pornstar, the knowledge of the STDs, the ways of contagion, the consequences of being infected are crucial. Of course, all of these things were useful also in my personal, real life. I suffered of STDs only when I was teenager. Having sex with my several boyfriends without any precaution (i.e. condom) was the reason of some diseases. When I was older than 18 years old and started my carrer in the porn industry, I was very concerned of my health, and i did not be infected any more till today.

Since I started my carrer, I do medical analysis on regular basis. In fact, if you are not in a perfect health you cannot work, of course. And, I was always perfect J, in any case.
Love and kisses
Monique